About Jude Wiesenfeld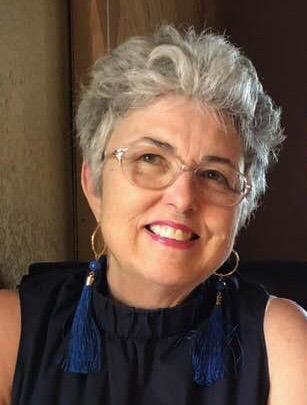 Painting is Jude's lifetime passion…she is a classically trained oil, watercolor and color pencil artist.
Jude first studied art in Montreal, Quebec at the Museum of Fine Arts, and the Institut de Pedelogie. She then continued her studies in Toronto at the Ontario College of Art, and in Los Angeles at the California Art Institute. She has studied with artists Dottie Knight and Neil Boyle and also studied with watercolor painters Cristina Baltayian, Denise Walser-Kolar, Alexander (Saha) Viazmensky, John Pastoriza-Pinol, Lesley Randall, Lee McCaffery and Judy Koenig.
Jude's paintings are in various private collections including the Huntington Library, the Art Collections and Botanical Gardens in San Mateo, the Santa Monica Maria Montessori School, and in other private collections in Holland, France, England, Canada and the United States. She has taken commissions in portraits and sold paintings all over the world, exhibiting in numerous exhibitions with the Valley Artist's Guild, private exhibits, and The Botanical Artists Guild of Southern California (BAGSC).
Jude has been affiliated with the Valley Artists Guild, the Valley Watercolor Society and is a member of The BAGSC, The Desert Art Center, the Coachella Valley Watercolor Society (CVWS) and on the Service Council for Palm Springs Art. Jude served as the Education Chair for BAGSC and is 2019 Exhibition Chair for CVWS.
Jude now lives and paints in Palm Desert, California and spends time in the Haliburton Highlands, Ontario.